SMUGS SECRET SPECIAL -- 50% off all Pizzas ordered ONLINE ONLY on Cyber Monday.
11am-4 pm Christmas Eve Day
CLOSED Christmas Day
11am-9pm New Year's Eve
Open at 12pm New Year's Day
NOW Available!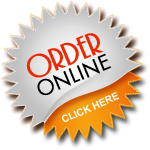 WE DELIVER!
----------------------------------------
JOIN US TODAY!
Smugala's has served the St. Louis area since 1989 with friendly service in a casual, fun atmosphere. Our tasty thin-crust pizza is a St. Louis favorite and our entire menu offers something for everyone with delicious sandwiches, salads, pasta, appetizers and more! Join us in our new dining room, reserve a banquet room, let us cater your event or call for delivery. Experience for yourself why Smugala's is St. Louis' favorite!